Aspo Pharmaceuticals is a WHO-GMP-GLP certified manufacturing unit
ASPO State of the art production facilities are designed and constructed to comply with the most stringent requirement as per WHO-GMP guidelines. adequate consideration is given to Men and Material movement, Safe Working and Product Handling. The design and control of the facilities ensure the prevention of cross contamination and any mix ups. All the plant and Machinery are branded as per GMP Compliant, Adequately Maintained and Qualified. The facility is having well equipped chemical, Instrumentation and Microbiology Labs. Immaculate environmental monitoring, calibration and validation programme. In house water & sewerage treatment plant.
OUR MANUFACTURING UNIT IN BADDI, HIMACHAL PRADESH
There are numerous factors that made us the Best Pharma Manufacturer Company in India. Since commencement, we are dedicatedly formulating quality medicines by using the proven production methods, techniques, strategies as well as manufacturing plants. Along with this, some of the other reasons that improved our strength and identity in the market are as follows:
Good Manufacturing Practices (GMP, also referred to as 'cGMP' or 'current Good Manufacturing Practice') is the aspect of quality assurance that ensures that medicinal products are consistently produced and controlled to the quality standards appropriate to their intended use and as required by the product specification.
GMP defines quality measures for both production and quality control and defines general measures to ensure that processes necessary for production and testing are clearly defined, validated, reviewed, and documented, and that the personnel, premises and materials are suitable for the production of pharmaceuticals and biologicals including vaccines. GMP also has legal components, covering responsibilities for distribution, contract manufacturing and testing, and responses to product defects and complaints. Specific GMP requirements relevant to classes of products such as sterile pharmaceuticals or biological medicinal products are provided in a series of annexes to the general GMP requirements.
The first WHO draft text on GMP was adopted in 1968. In 1969, when the World Health Assembly recommended the first version of the WHO Certification Scheme on the quality of pharmaceutical products moving in the global market, it accepted the WHO GMP as an integral part of the Scheme. A supplementary annex on biological medicinal products was adopted by the Expert Committee on Biological Standardization (ECBS) in 1991 and establishes the general approach to the quality control of biological medicines that include products such as vaccines, blood and blood products, antigens, cell and tissue therapies, biopharmaceutical products, and others.
REASONS FOR CHOOSING US AS YOUR THIRD PARTY MANUFACTURING PARTNER:
We provide a large variety of medicines in virtually all ranges.
Our motto is always to conduct business with high ethical standards and strong core beliefs.
The packaging of every product is given undivided attention as the quality of medicines has to be preserved at all times.
Our company is backed by the most experienced members, who have professionals approach in performing their assigned job.
We are known for making timely deliveries for all our products at safe condition
And, we have the most updated manufacturing unit, which assures 24-hour stock availability.
Our faultless products are made with the help of the most competent doctors.
The R&D sector works hard around the clock to introduce new production possibilities.
Our customer care services are impeccable and through them, we have been assisting our franchise members for years.
Thus, join us for this tremendous business opportunity by calling us today on our 24×7 open phone lines.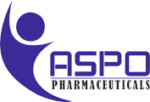 ASPO State of the art production facilities are designed and constructed to comply with the most stringent requirement as per WHO-GMP guidelines.
ASPO PHARMACEUTICALS LLP
Plot No. 10, Himuda Industrial Area, Phase 4, Bhatoli Kalan, Baddi – 173205, (H.P.) India India
+91-94162-50083, 89501 91795