ASPO PHARMACEUTICALS LLP is a WHO-GMP-GLP certified manufacturing unit
ASPO's state-of-the-art production facilities are meticulously designed and constructed to meet the rigorous WHO-GMP guidelines. We pay careful attention to the movement of personnel and materials, ensuring safety in working and product handling. The facility's design and control measures are in place to prevent cross-contamination and any potential mix-ups. It is equipped chemical, instrumentation, and microbiological laboratories along with a pristine environmental monitoring system, calibration, and validation program. Additionally, we have our in-house water and sewerage treatment plant.
ASPO Pharma currently serves more than 500 B2B clients in India and across 6+ countries.
ASPO Pharma is a well-renowned Pharmaceutical company in India wholly involved in the production, F&D, export, and marketing of Pharmaceutical & Nutraceutical formulations.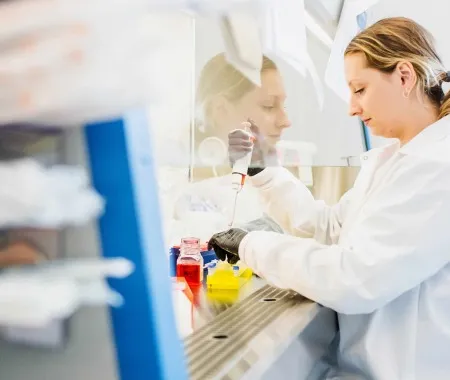 OUR MANUFACTURING PHILOSOPY
Our guiding principles revolve around excellence in quality, exceptional service, innovation, and an unwavering commitment to constant enhancement. We aspire to consistently surpass expectations, underscoring our customer-centric approach, where we dedicate the necessary effort to attentively comprehend and address our client's needs.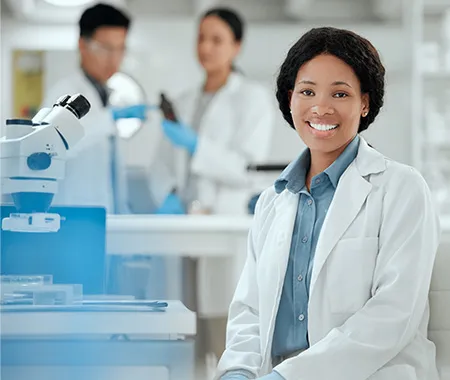 Our certified laboratories ensure the highest standards of quality and safety in our pharmaceutical products. Our certified laboratories are at the forefront of research, testing, and quality assurance, ensuring that every product we deliver meets rigorous industry standards.
Top Quality Export Accreditations
Quality serves as the cornerstone of our success. Our unwavering dedication to establishing a reputation for excellence has earned us recognition as the foremost Contract Development and Manufacturing Organization (CDMO), as evidenced by numerous prestigious industry awards.
Ensuring Quality and Efficiency
Our unwavering commitment to ensuring quality and efficiency is deeply embedded in our corporate culture. We continuously invest in cutting-edge technologies and adhere to the strictest industry regulations, all in the pursuit of providing safe, effective, and innovative healthcare solutions to improve lives worldwide.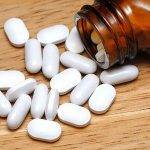 Pharmaceutical tablets are a widely used form of medication delivery in the healthcare industry. These small, solid, and easily consumable pills are designed to contain specific active ingredients that provide therapeutic effects. The content of these tablets can vary greatly depending on the intended use of the medication.
Pharmaceutical ointments are essential topical medications designed to treat a wide range of skin conditions and ailments. These ointments typically consist of a combination of active pharmaceutical ingredients (APIs) and various excipients. Excipients, on the other hand, serve as carriers, stabilizers, or enhancers .
Pharmaceutical syrups play a crucial role in the healthcare industry, serving as a convenient and effective way to deliver medications to patients. These liquid formulations are specially designed to ensure accurate dosing and ease of administration, making them particularly suitable for children, elderly individuals.
Capsules are a widely used pharmaceutical dosage form, known for their convenience and effectiveness in delivering medication to patients. These small, cylindrical containers consist of two halves, typically made of gelatin or a suitable alternative material, that encase the active ingredients in a precise and measured manner. Capsules can be filled with various forms of medication, including powders, granules, liquids, or even tiny pellets. Capsules, renowned for convenience and precision.
Pharmaceutical sachets have emerged as a highly convenient and efficient way to package and administer medications and healthcare products. These small, single-dose packets are designed to hold a precise quantity of pharmaceutical contents, ensuring accurate dosing and minimizing the risk of contamination. Sachets are particularly popular for delivering oral solid dosage forms like powders, granules, or even liquid formulations in a user-friendly format. 
Proteins play a crucial role in the field of pharmaceuticals, serving as essential building blocks for the development of various drugs and therapies. These biological macromolecules are at the forefront of cutting-edge research, with pharmaceutical companies investing heavily in protein-based drug discovery and development. Proteins are not only vital components in the formulation of vaccines and biologics  also key players in the study  diseases.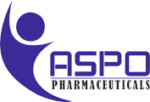 ASPO STATE OF THE ART PRODUCTION FACILITIES ARE DESIGNED AND CONSTRUCTED TO COMPLY WITH THE MOST STRINGENT REQUIREMENTS AS PER WHO-GMP GUIDELINES. ADEQUATE CONSIDERATION IS GIVEN TO MEN AND MATERIAL MOVEMENT, SAFE WORKING AND PRODUCT HANDLING. THE DESIGN AND CONTROL OF THE FACILITIES ENSURE THE PREVENTION OF CROSS CONTAMINATION AND ANY MIX UPS. THE FACILITY HAS WELL-EQUIPPED CHEMICAL, INSTRUMENTATION, AND MICROBIOLOGY LABS, ALONG WITH AN IMMACULATE ENVIRONMENTAL MONITORING, CALIBRATION, AND VALIDATION PROGRAM. IN-HOUSE WATER AND SEWERAGE TREATMENT PLANT.
REASONS FOR CHOOSING US AS YOUR THIRD PARTY MANUFACTURING PARTNER:
1. We offer a wide range of medications across various categories.
2. Our guiding principle centers on conducting business with unwavering ethical values and a strong sense of purpose.
3. Each product's packaging is meticulously attended to, ensuring the consistent preservation of medication quality.
4. Our organization is supported by a team of seasoned professionals who exhibit expertise in their assigned roles.
5. We are renowned for our punctual deliveries, ensuring that all products arrive in a safe and secure condition.
6. Our fully developed infrastructure, innovative tools & modern facilities enable us to meet the requirements of our customers within the given time
7. We prioritize the production of high-quality products customized to meet unique individual needs.
8. Our dedicated Research and Development team tirelessly explores innovative production possibilities.
9. We take pride in our exceptional customer care services, which have been invaluable in assisting our franchise members for years.
10. We believe in quality products & continuously introduce the upcoming molecules in order to meet the market demands.
ASPO PHARMACEUTICALS LLP
Plot No. 10, Himuda Industrial Area, Phase 4, Bhatoli Kalan, Baddi – 173205, (H.P.) India India
+91-94162-50083, 89501 91795