Third Party Manufacturing
Aspo Pharmaceuticals have notable name in the field of Third Party Manufacturing of drug items. We have an ability in obliging Pharmaceutical Contract Manufacturing prerequisites and this is one of our center areas.Our experience in Third Party Manufacturing has won us appreciation the nation over and has assisted us with keeping a customers base that is completely happy with our administrations. We, give a solitary window answer for its outsider assembling customers just as its franchisees to help them in dispatching their own brands or in any event, dispatching their own organizations.
Organizations today flourish by zeroing in on what they specialize in i.e focussing on their center capabilities and leaving the rest to expert of individual fields. Agreement producing appears to fit conveniently into this training. As well as permitting organizations to zero in on center skills, contract fabricating offer various different benefits over in-house producing, including adaptability, admittance to outside ability, decrease in labor prerequisite and diminished capital necessity.
Enquire us for Third party manufacturing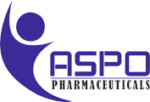 ASPO State of the art production facilities are designed and constructed to comply with the most stringent requirement as per WHO-GMP guidelines.
ASPO PHARMACEUTICALS LLP
Plot No. 10, Himuda Industrial Area, Phase 4, Bhatoli Kalan, Baddi – 173205, (H.P.) India India
+91-94162-50083, 89501 91795